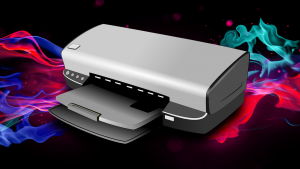 At the library with your laptop, phone or tablet?  Now you can print your documents directly from your device (make sure you are connected to our Wi-Fi).
To print remotely from home,  click here to visit our Patron Printing Service page and follow the prompts.  Then just stop by the Reference desk to pick up your prints.
Black/White copies are $.10 each; color copies are $.25 each.
Please note – patrons are not allowed to load their own paper in our printers and copying machines.
Print jobs are timed out after two hours.