All of the databases below can be used from home or school – anywhere you have an Internet connection. Just click on the link and have your Deer Park Public Library Card barcode handy.
San Diego Zoo Animals is the source for facts, articles, photos, videos, sounds, and more about the wildlife that you can find at the San Diego Zoo and San Diego Zoo Safari Park, as well as animals and habitats that San Diego Zoo Global Wildlife Conservancy is working to help through conservation and research projects.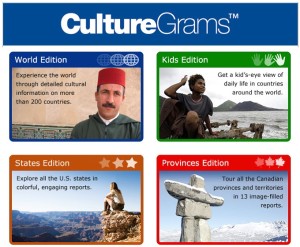 CultureGrams provides country reports that go beyond mere facts and figures to deliver a one-of-a-kind perspective on daily life and culture, including the background, customs, and lifestyles of the world's people.
Individual reports covering 200+ countries, all 50 United States, and the Canadian provinces, are written and reviewed by in-country experts and are updated as new information becomes available.